Best Wine Picks for a Girls: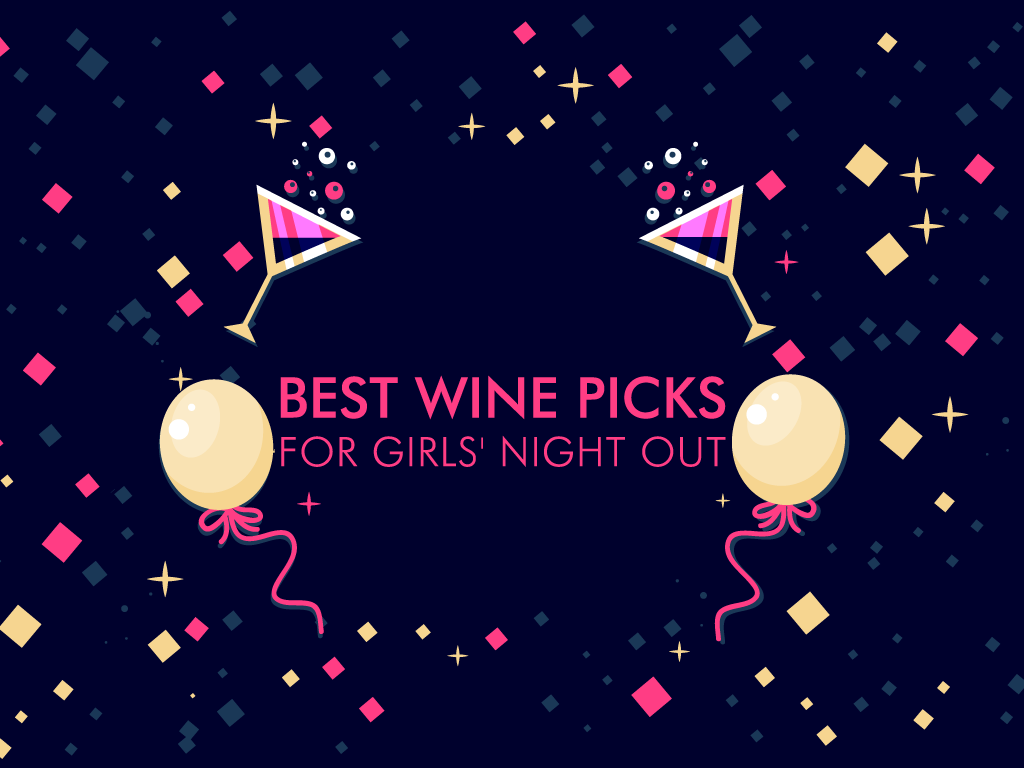 There is not enough liquor in the Philippines that can keep up with the pace of a night filled with great memories, unlimited laughter, and the opportunity to reconnect with your girlfriends. But the finest wines would be a great start. Much like the rekindling of old friendships and catching up with each of your adventures (or misadventures), these fresh selections of wine will be the best way to seal the deal on a fun hangout sesh with your friends. Check out these wine picks from the best distributors of liquor in the Philippines and make sure to grab one before you have your girls' night out!
Yellow Tail Cabernet Merlot
Looking for a perfect pair to a nice meal? Then the Yellow Tail Cabernet Merlot will be the answer to your problems. You can never go wrong with its blackcurrant, berries, and soft spice flavor, and your friends will surely enjoy it too. The hints of a vibrant, soft, and rich tones make it easy to drink which is what you will need if you will go around talking to your friends. The pleasant smoky flavor will be perfect for a night of fun and good food, the best part about it is available in various online alcohol shops and you can have it delivered to your doorstep in no time!
Casillero del Diablo
Hailed as the most famous variety of Casillero del Diablo wines, this wine is also called the best of the planet. With its intense aromas of plum, cherries, and a touch of vanilla and toast, this is perfect for the sophisticated lady's night out on the town. A night of friendship deserves only the best and you would be glad to know that Casillero del Diablo is the most famous Chilean wine brand in the world with its established presence in more than 140 countries.
Frontera
You will feel cozy just looking at the deep garnet-red color of Frontera but the warmth it gives as the aromas of cherries and blackberries envelope you would be impressive. The delicious hints of plums and herbs would be a great complement to a late night with the girls. If you are thinking of whipping up a tasty pasta dish or a delicious meat dinner, then you are in luck because Frontera would be a great pair to these foods. On the lighter side, it also pairs nicely with mild, firm cheeses and crackers so this is a great feature as well.
Reserva Malbec
Prepare to excite your taste buds as it meets the ripe notes of blackberry and plum of the Reserva Malbec. Its aromas of freshly crushed violet flowers mixed deep on a core of jam preserves and ripened plums have "Girls' Night Out Approved", written all over it. It contains notes of violet, lavender, and graphite with a great mouthful of fresh berry fruit that follows alongside its fresh plum flavor. It is also well-structured with round tannins which will give you a soft finish and will leave everyone asking for a second glass of this fine wine.
Key Takeaway
The best wines and a night with great friends are an exquisite combination. Imagine a table of delicious food and each lady with a glass of wine, the only thing missing is the memories that you will create by the end of the night. Just remember to drink responsibly so that you can have enough recollection of a memorable night. Enjoy!